Virginia Traffic Schools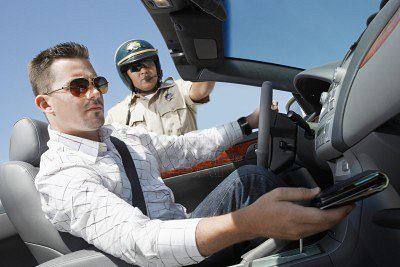 If you are looking for a Virginia DMV approved driver improvement clinic, online or in the classroom, this is the best place for you to begin your search. Here you will find the information you need to choose the best driver mprovement clinic to meet your needs.
Virginia traffic schools are schools that offer customers defensive driving course, either online or in the classroom, for the purpose of dismissing a Virginia traffic ticket, building up safe driving points, or fulfilling the requirements of a Virginia court. Since many online schools claim to offer a Virginia DMV approved course, but in actuality offer courses approved for other states (such as California), consumers should carefully choose the company that they intend to use for traffic school. Companies that offer DMV approved courses will usually display their approval certificate prominently on their website.
There are many private Virginia traffic schools that offer both classroom and online Virginia driver improvement courses. These schools are referred to in Virginia as driver improvement clinics. All driver improvement clinics must be certified by the Virginia Department of Motor Vehicles.
What services do Virginia traffic schools provide?
There are many reasons a driver might need to go to a Virginia traffic school. The most common reason is to fulfill a requirement by a Virginia court for a Virginia speeding ticket or other moving violation. In this case, attendance of the 8-hour driver improvement clinic is necessary to obtain a completion certificate for the course. This certificate is then turned in to the court and the traffic school reports the completion to the DMV.
In other cases, a driver's license might be suspended for too many Virginia traffic tickets, or commission of other offenses that can result in a license suspension or revocation. The DMV would require attendance of an 8-hour defensive driving course before the driver could get his or her license back. That driver would then need to locate a Virginia traffic school.
Another common reason for attendance is accrual of safe driving points. The Virginia DMV allows a driver to collect up to five safe driving points once every 24 months after attending an 8-hour defensive driving course at one of the approved Virginia traffic schools. These points can be used to offset the points that the driver would receive from a future traffic ticket.
Does the Virginia DMV regulate Virginia traffic schools?
Yes. Unlike many states, Virginia is very involved in regulating its traffic safety education industry. All agencies that wish to become an approved driver improvement clinic must be licensed by the DMV and must renew their license each year. Instructors must also be licensed. Even online traffic schools and their curriculum providers (vendors) must be licensed to offer their defensive driving course on the internet.
A common mistake many people make is to assume that Virginia traffic schools are regulated by the National Safety Council. The National Safety Council is not a governmental agency and has no authority to regulate any traffic school courses other than those it owns. As mentioned elsewhere on this page, the only agency that has the authority to regulate traffic schools in Virginia is the Virginia DMV.
What should I do if I have a complaint about a Virginia traffic school?
You should notify the Virginia DMV if you have an issue with a Virginia driver improvement clinic. If the school in question is a privately owned business, you can also consult the Better Business Bureau in your area. Complaints can also be directed to the office of the attorney general, particularly in cases of false advertising, unfair treatment, or fraud.