Sign up Now for Just $34.95
Go to Virginia driver improvement online for this heavily discounted price. We monitor other sites so that our customers can get the lowest price possible, and we have a low price policy in place to make sure that you do (read below for details).
Our DMV approved online defensive driving course is the best quality available, with color graphics, videos, U.S. based customer support, and easy to use navigation.
And if you're not satisfied, we'll give you your money back, provided that you have not yet attempted the final exam (see details in "Refund Policy" section below). Sign up now to take advantage of this fantastic opportunity!
Lowest Price Guarantee
Many companies advertise a "lowest price" for a traffic school course that they offer in another state, and then raise the price for their Virginia defensive driving course. Others claim to offer a low price, but they add in hidden charges and fees after you have paid the main "course fee." When we say lowest price, we mean it! If you find a lower price for online Virginia traffic school, we won't just match it, we'll beat it by 5%!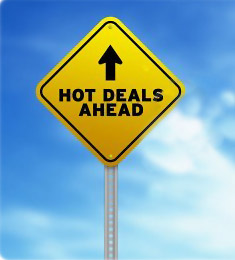 Here's how it works: if you find a Virginia DMV approved online defensive driving course at a lower price at any time before your certificate is issued, we will beat that price by 5%. (This promotion is only available to customers signing up directly through VirginiaTicketSchool.com and does not apply to customers who sign up through a website belonging to one of our online partners.)
To take advantage of our low price policy, call us at (800) 222-9199 any time Monday through Friday between the hours of 9:00 AM and 5:00 PM CST.
We reserve the right not to honor competitor prices with restrictions or offers based upon typographical errors, mail-in rebates, free courses, prices "bundled" with other services, or prices specifically prohibited by law. In the case of the latter, we will match the lowest price allowed by law. Competitor price verification will be based on our examination of written offers (postcards, flyers, etc.) or offers advertised on the internet. We reserve the right to change the terms of this policy without notice.
Refund Policy
To request a refund, you must contact customer support at 1-800-222-9199 between 9:00 AM and 5:00 PM CST Monday through Friday, excluding holidays. Refund requests must be made within 90 days from the date of registration. If you successfully complete the course or are disqualified from the course for identity validation failure, you will not be eligible for a refund.
We Look Forward to Serving You
Helping Virginia drivers is the reason we're in business. If you have a question about defensive driving course attendance, feel free to call us at 1-800-222-9199. Millions of drivers have completed our driver improvement courses throughout the United States for nearly four decades.