Virginia Speeding Ticket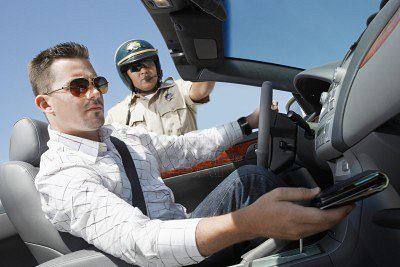 Drivers who get a speeding ticket in Virginia have something to be concerned about. That Virginia speeding ticket can result in points on your driving record, and too many points can lead only lead to bad things down the road. If you collect enough points from a Virginia speeding ticket or other type of Virginia traffic ticket (moving violation), your license can be suspended by the DMV.
Nearly as bad, your auto insurance rate can increase steeply from just one ticket. A good way to avoid the headaches caused by a Virginia traffic ticket is to voluntarily take our DMV approved online traffic school course to build up safe driving points. You can then use these points to offset the points from your Virginia ticket.
Note: If you hold a Virginia Commercial Motor Vehicle (CMV) license, you are not permitted to take this course online, but you may take the course at a Virginia classroom traffic school location.
Out of state drivers with a Virginia speeding ticket
Virginia driver improvement is an 8-hour course whether you take it online or in the classroom. You definitely don't want to get stuck with a "no frills" course that will bore you to tears. Drivers who receive a Virginia speeding ticket or other Virginia moving violation but are licensed in another state can take the 8-hour Virginia defensive driving course online.
If you are an out of state driver with a moving violation such as a Virginia speeding ticket and you would like to speak to one of our customer service representatives about your situation, please call us at (800) 222-9199.
Virginia Defensive Driving
You can take this course for any of the following reasons:
Virginia moving violation (speeding ticket etc.)
Court or judge ordered traffic school
DMV ordered driver improvement
Safe driver points on your Virginia driver license
Fleet training (ordered by employer or safety manager)
Voluntary for personal use or insurance discount
Our course uses video and interactive exercises to make your traffic school experience more enjoyable. Log in and out whenever you want to from any computer that has Internet access. Just click on the sign up button below to get started!
Virginia Speeding Ticket Information