About VirginiaTicketSchool.com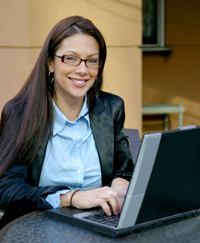 VirginiaTicketSchool.com® is owned and operated by Driver Training Associates, Inc., a national leader in the traffic safety industry since 1977.
In building this website, DTA's mission is to provide Virginia drivers with the best possible options for online and classroom training. We take great care to develop driver improvement courses that are up to date, easy to understand, and use the latest technology to ensure an enjoyable and problem-free learning experience.
Through our network of Virginia traffic schools and our online programs, DTA has trained millions of Virginians to be safer drivers, and we will continue to provide this valuable service to the citizens of Virginia.
Feel free to explore this site for valuable information about topics such as online and classroom driver improvement in Virginia, starting a traffic school in Virginia, or what you can do if you receive a Virginia speeding ticket.
To learn more about the other products and services Driver Training Associates offers, please visit our corporate website, www.drivertrainingassociates.com.
Virginia Driver Improvement Is Our Specialty
Virginia Ticket School's online driver improvement course is still the best way for you to dismiss your Virginia speeding ticket. Why spend eight long hours in a classroom when you can sit in the comfort of your own home taking the course? We make it easy with videos, simple course units, and top-level customer service. You can take the course for any of the following reasons:
Virginia moving violation (speeding ticket etc.)
Court or judge ordered traffic school
DMV ordered driver improvement
Safe driver points on your Virginia driver license
Fleet training (ordered by employer or safety manager)
Voluntary for personal use or insurance discount
Need your certificate fast? When you complete our online Virginia driver improvement course, you will receive your course completion certificate immediately in PDF format. No waiting for a certificate to arrive in the mail, or being required to pay for upgraded shipping.
Most completions are reported to the Virginia DMV within one business day after you finish the course. To get started, simply click on the register button!
Note: Drivers who possess a Virginia CDL (Commercial Driver License) are prohibited by law from taking this course online. If this describes you, you can still attend Virginia driver improvement in the classroom.
Choosing the Best Defensive Driving Course
Whether you received a speeding ticket in Virginia, were court ordered to attend a driver improvement clinic, or need to build up some safe driving points for use in the future, we can help you reach your goal. VirginiaTicketSchool.com uses the Driver Training Associates Program for Driver Improvement course, which has been completed by millions of drivers worldwide for safe driving benefits such as auto insurance discounts and point reduction. The Virginia driver improvement clinic we offer online on this website can be taken for a wide variety of reasons, which are outlined on the DMV approval page.
To get started with your Virginia driver improvement course, click the register button, or read the FAQ to learn more about the course.