Secure Course Registration and Payment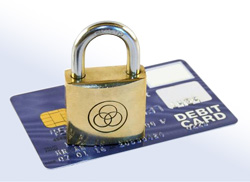 Virginia drivers who choose VirginiaTicketSchool.com for their online driver improvement clinic can feel confident that the personal and payment information they submit through our site is as secure as possible.
This is because we use SSL technology to encrypt your personal data such as credit card information, driver license number, date of birth, and address information when you fill out our registration and payment forms.
Your course registration and payment transactions are hosted on TicketSchool.com, a website owned and operated by Driver Training Associates, Inc. This is the site we use to host our Virginia driver improvement course, as well as many other courses taken by thousands of customers every day.
TicketSchool.com uses SSL (secure socket layer) encryption to protect your personal data when it is transmitted over our site. TicketSchool.com is also scanned daily to ensure that it meets the strict compliance standards required hacker proof certification.
Click the register button to sign up for your driver improvement course with VirginiaTicketSchool.com, a company that takes your privacy and security seriously!
We Will Never Resell Your Information
VirginiaTicketSchool.com is powered by Driver Training Associates, Inc. / TicketSchool.com, a Better Business Bureau accredited online business. Unlike many other companies in our industry, we make it a policy to never "re-sell" information gathered from our customers to be used for marketing purposes.
Any data you submit to us will stay on our server to be used only for security purposes (such as identity verification) or to communicate important information to you, such as information regarding the delivery of your course completion certificate. Your personal data such as e-mail addresses and home addresses will never be used by us to send you unsolicited junk mail, or for any other reason. That's a promise!